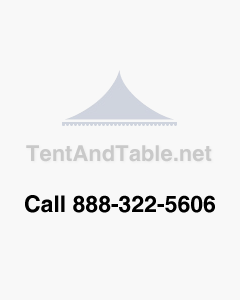 When it is the season for outdoor activities, give your inventory a boost! When you need to add to your inventory such items as party rental equipment, tents, tables and chairs, this implies that you need to look for a reputable manufacturer. There are many factors that should be considered before choosing any manufacturer. You have to find one who can supply the best equipment in the best price range. There are many cases where a party rental business owner buys indeterminate equipment that will not last for long. When such equipment is used, it may cause accidents due to failure. You can imagine the embarrassment it can cause! Tent and Table is a reputable supplier of party equipment and has been in business a long time. If you are a party rental business owner, below are the reasons why you should buy equipment from a reputable manufacturer:
1. We Offer Shipping Services
This is one of the reasons why you should consider a reputable manufacturer. It is important to consider the products of such manufacturers as it will make your work easier after buying them. The total cost of shipping party rental equipment is costly, and this means that using such manufacturers will reduce the total cost of buying the products. Therefore, once you have paid for the outdoor party equipment, you will just wait to receive the products. It is very important to consider the products of such manufacturers.
2. We Are Genuine and You Are Assured Of Secured Shopping
In the market, there are a lot of manufacturers without a license. They are there to make a lot of money by supplying inferior products to their customers. When you consider the services of a reputable manufacturer, you will be assured of getting genuine outdoor party equipment. The licensing body has properly vetted us, and our products are monitored to ensure that they meet the required quality standards. Those without a license can deliver substandard products since making money is their primary objective.
3. Our Prices Are The Best
If you want to get affordable party equipment, tents, tables, and chairs, you need to buy them from a reputable manufacturing company. There are many companies that can manufacture such products, but prices may vary. Exercise caution when you are looking for the cheapest. You have to ensure that the products manufactured are genuine and meet the required quality standards. Tent and Table is a reputable manufacturer, and we offer quality equipment at the best price.
4. We Offer Experienced, Professional Services
Tent and Table is a reputable company that has been in the field supplying such equipment for over 25 years. We understand the needs of any customer and will supply such equipment per the requirement of the customer. We also supply blowers to keep the inflatable equipment inflated all day long. These blowers are specifically designed for large inflatables.
At Tent and Table, we hold memberships in several trade associations and stay abreast of what is going on in the industry. Contact us any time you need assistance in updating your inventory.