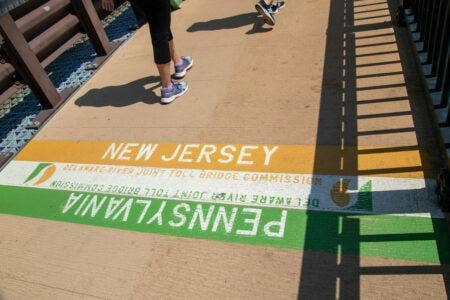 It took quite a bit of paperwork and navigating obtuse legalese, but after mountains of labor (thanks, Melissa!), Tent and Table now has commercial inflatables certified in both New Jersey and Pennsylvania. These include bounce houses, inflatable water slides, inflatable obstacle courses, and more!
New Jersey and Pennsylvania both have stringent rules for getting bounce houses certified in their states. Pennsylvania's Amusement Ride Inspection Act and New Jersey's Carnival and Amusement Ride Safety Act both require special regulatory compliance rules other States don't have.
Getting our products certified in both States isn't just great for our customers who live there, but for all of our customers everywhere. Our compliance in both New Jersey and Pennsylvania further validates the safety of our products and helps ensure your customers and their event guests can have a great time using these fun commercial inflatables.
Not all of our products have been certified yet, but we do have special pages listing all of those products that have been, which we'll link to below. As of this article being published we're still awaiting more approvals from both states, and hope to file more products for approval soon as well. 
If there's a particular product you'd like to see in Pennsylvania or New Jersey that hasn't been approved yet, comment below and let us know so we can attempt to prioritize that product in our efforts.
Bounce Houses Certified In New Jersey and Pennsylvania
Click the links below to see the commercial inflatables we've managed get certified in both NJ and PA so far.
New Jersey Certified Bounce Houses
Pennsylvania Certified Bounce Houses
New Jersey Certified Inflatable Water Slides
Pennsylvania Certified Inflatable Water Slides
New Jersey Certified Inflatable Slides and Inflatable Rock Climbs
Pennsylvania Certified Inflatable Slides and Inflatable Rock Climbs
NJ Inflatable Obstacle Courses
PA Certified Inflatable Obstacle Courses