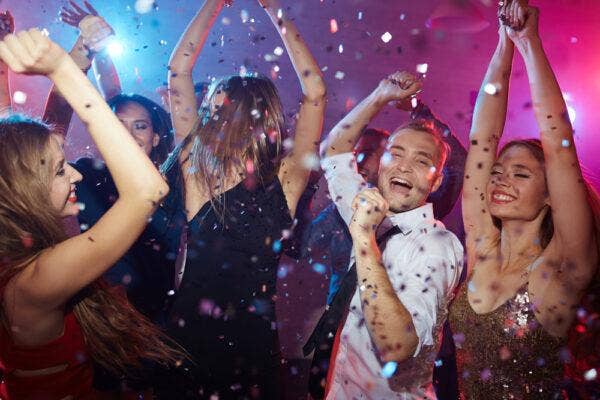 Cleaning Your Commercial Portable Dance Floor is Super Simple
It's an accident parents around the globe dread. A fruity beverage goes tumbling out of the hands of someone who probably shouldn't be dancing while holding it, and it's headed straight for your portable dance floor. And with a dink of the plastic cup and a splash of colorful liquid, you suddenly find yourself sighing over what comes next.
If this were hardwood, your blood pressure would tick up quite a bit. And if this were a carpeted floor … well … let's just be happy that it isn't. Stains, discoloration, that absolutely horrible squishy, sticky feeling you get when you walk over it, it's enough to put a damper on your whole day. And as a rental operator, that unforeseen spill means you're going to need to spend a lot of extra time cleaning something you'd normally just wipe down, right? 
Well, here's the good news: cleaning a commercial portable dance floor is a lot easier than it looks. 
Our commercial portable dance floors at Tent and Table are built from vinyl-coated heavy duty commercial grade plastic. That means they're completely waterproof, and unlike traditional wooden dance floors, our portable dance floors don't absorb water or other liquids. 
Those are definitely good things when it comes to keeping your dance floor clean. Not only does it resist the ugliest spills, but you can also clean it with soap and water without worrying about warping or ruining waxes or finishes. Here's how!
Let's Learn How to Clean a Portable Dance Floor Quickly and Easily
Most of the time, you can clean your commercial portable dance floor with a simple wipe down using a damp cloth. And that's something you'll want to do after each use, too. Also, you should also wipe down your freshly cleaned dance floor with disinfecting wipes. 
In most instances, that's all there is to it. Cleaning your dance floor takes a few minutes, if that. But what should you do if your commercial portable dance floor is considerably dirtier or messier? Don't worry, that's super simple too!
For bigger messes, cleaning your dance floor requires a handful of simple steps:
Brush away dust and debris with a broom

Mix up a solution of warm water and the bleach free cleaning product of your choice.

Pine-Sol

works just fine, as does simply mixing up some warm water with bleach free dish soap

Use your cleaning solution on your dance floor. Mopping should work fine. You might also use a sponge or a soft thistle brush if scrubbing is required.

Rinse the bounce house with a garden hose

After it has air dried, give your portable dance floor a good once-over with disinfecting wipes
Knowing how to clean a portable dance floor and keeping it in pristine condition is critical for rental operators. And thankfully, the process is easier than just about any other rental equipment you need to clean regularly or frequently. 
Have any hints or tips to make cleaning a commercial portable dance floor even easier? Leave them in the comments below!
More Content You Might Find Useful
How to Clean a Bounce House: How Professionals Do It
Commercial Tent Cleaning: How to Clean a Party Tent
Folding Tables and Chairs: Cleaning and Upkeep Tips