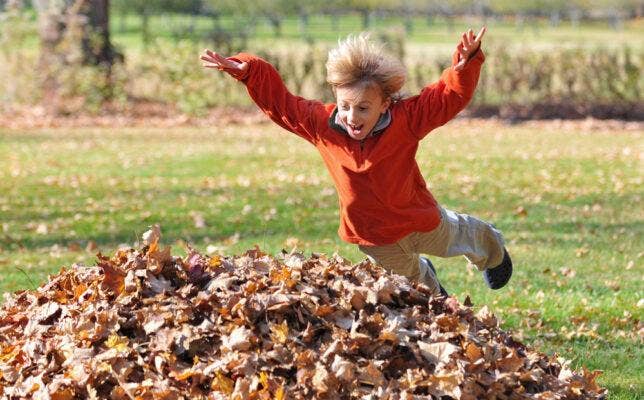 Does Your Rental Company Use Leaf Blowers? You Should!
When you're just getting started in the event and party rental space, you're hopefully going to get lots of advice from people in the know. And among some of the tips you may encounter worthy of head scratching is the importance of owning leaf blowers.
Leaf blowers are an essential piece of equipment for anyone working with party tents or commercial inflatables. And their value extends well beyond what their name indicates, too.
That first and more obvious use for leaf blowers—blowing leaves around—is important for site preparedness. You should always clear away debris before setting up your party tents and commercial inflatables, like bounce houses or inflatable water slides. And not every location you set up at will take the time to make sure the ground is clear of these obstructions.
The second use for your leaf blowers is a little less intuitive: cleaning your equipment. Leaf blowers can be used to blow debris away from deflated bounce houses, tent tops, tent sidewalls, and heavy duty tarps. This saves you some time sweeping those surfaces clear before the scrubbing process begins.
After your commercial vinyl products have been scrubbed, washed, and rinsed, you'll need them to get dry before storing them. Storing vinyl damp can lead to mold and mildew buildup, even on mold-resistant vinyl equipment. 
Leaf blowers can help with this chore, too. Using leaf blowers to blast away water will speed up your drying process. And ensuring your equipment is as clean and dry as possible prior to storage is one of the best ways to improve the longevity of said equipment, too.
Need some help finding the best leaf blowers for your rental operation? Give TNT a call at 1-716-832-8368 and we'll gladly help you find what you need!
More Useful Articles from
Tent and Table
Starting a Bounce House Business - Guides and Essential Reading
How to Clean a Bounce House: How Professionals Do It
How to Clean a Portable Dance Floor (It's Super Easy!)
Folding Tables and Chairs: Cleaning and Upkeep Tips
Commercial Tent Cleaning: How to Clean a Party Tent
How to Make a Tarp Last Longer: Six Practical Tarp Care Tips