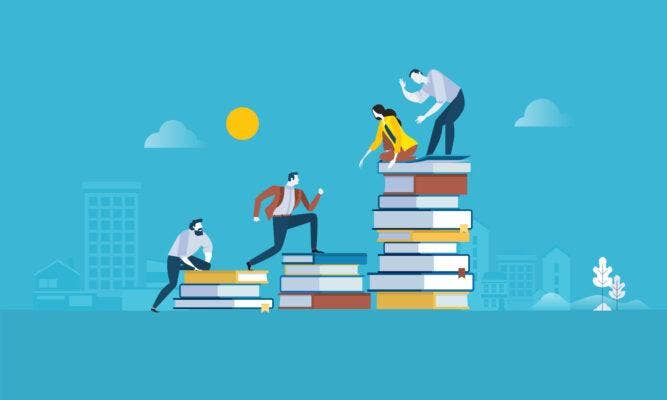 It's Time to Start Preparing for the 2021 Rental Season
The last two rental seasons were a bit different than usual. The 2019 season started late due to colder weather conditions. And then the 2020 rental season … well … we don't even want to talk about that. So for 2021, we're crossing our fingers and hoping the season starts normally.  Or at least as normal as we can given the pandemic. And that means it's time once again for some rental industry spring training!
What exactly do we mean by "rental industry spring training"? Simply put, this is an ideal period to get your team organized and prepared for the 2021 rental season. Soon, event and party rentals will hopefully be at their peak. And that means you'll want your staff prepared for a big influx in gigs.
Spring training gives your rental company a chance to shake off winter hibernation. You can bring your staff together for training and education. You can get your equipment ready for what we all hope will be a busy summer. And it's also a golden opportunity to review past successes and mistakes, too. There's no better time to come up with a fresh game plan for this new season.
So let's dive right in, shall we? Let's put together a great spring training program for your rental company!
Know Your Spring Training Resources
Spring training should be centered around education. Not only should your staff refresh their knowledge, but it's a great opportunity to expand on that knowledge too. So let's begin with some critical resources every rental operator should know about.
The American Rental Organization offers some truly top shelf educational resources your rental company should definitely be capitalizing on. The ARA Learning Center and their RentalU program are chock full of essential educational resources. IAAPA's education resources are also impressive, with online classes, webinars, research resources, safety training, and certification programs.
Related: Why Join Rental Organizations Like the ARA and IAAPA?
For any small business owner, the Small Business Administration's learning resources are vital as well. The SBA Learning Center is jam-packed with high quality resources for you, as a business owner, and for members of your staff holding supervisor or management roles. And unlike the ARA and IAAPA resources, the SBA learning center resources are absolutely free for anyone and everyone interested in bettering their skills in business planning, management, marketing, and growth.
Not to float our own boat, but we like to think our TNT Blog is a valuable resource worth mentioning as well. We've worked tirelessly to make this blog an industry leader for rental business management and equipment information. If you're new to our industry, please check out TNT's guides on starting a party rental business. They cover everything from conceptualizing your business plan to expanding your company in the future.
Don't forget to capitalize on social media, too! There are lots of free groups on Facebook and other platforms where you can ask questions and network with other rental operators who can offer their own critical insights and experiences.
Review Last Season and Create a Standard Operating Procedure
We've said this before, and we'll say it again. You should constantly be on the lookout for ways to improve your business, and regular reviews can help make that happen. It's always a good idea to sit down after a season quiets down and reflect on what went right and what went wrong. 
It's not enough to just think about it, either. You should write out the pros and cons with as much detail as possible, so you can repeat successes and avoid failures next season.
Analyzing your past performance allows you to create a standard operating procedure. It's little more than a checklist that helps you avoid mistakes and ensure each customer is getting the best quality service possible.
You're going to find that most of the mistakes employees keep making over and over again are actually smaller and simpler. The human brain checks out when doing repetitive, routine tasks. So a simple checklist can help avoid those types of simple but costly mistakes.
As we discussed in last year's spring training article, a Johns Hopkins study found that surgeons were making easily avoidable and extremely costly errors when doing simple, repetitive tasks. So they created a very simple checklist of those basic chores, requiring each surgeon to go down that list step by step. And that resulted in a drastic reduction in operating room deaths.
Create your checklists based on your company's resources and best practices. And make sure your staff is taking these checklists seriously, too. We cannot overstate just how massive their positive impact will be on your business overall; you'll see the difference almost immediately. It's better to spend a few minutes going over a checklist than hours, days, or weeks fixing a costly mistake.
A Golden Opportunity for Spring Equipment Maintenance
Hands-on training is almost always going to yield better results than traditional study. So it's only natural that many of you will want to bring out your equipment and practice directly with it. And that makes this a golden opportunity to fully and thoroughly inspect, repair, clean, and disinfect all of your equipment from top to bottom.
After having your equipment stored through the slow winter season, you'll want to give it a nice thorough cleaning before using it at future bookings. And with the world still struggling with the COVID-19 pandemic, cleaning your equipment is more important than ever. 
You should use this time to review and improve your equipment cleaning routines and see if there's any room for improvement. And it's a good time to take your customer feedback into consideration, too. Have you had complaints regarding the cleanliness or preparedness of your rental equipment? This is a great opportunity to make changes to your routines and see to it your staff reflects these operational improvements as well.
New hires can especially benefit from this hands-on equipment training. Not only can you show them how your business handles cleaning and repairs, but your more experienced staff can offer helpful insights and time-saving hints as well. So you'll definitely want to make sure they're included in these exercises as well.
2021 Will Be a Different, and Hopefully Refreshing, Year. Especially with Some Spring Training!
The biggest lesson we all learned in 2020 was that we can't predict the future. When we wrote our spring training 2020 article, we had no clue there'd be global shutdowns and event cancellations just a couple of weeks later. So this year, our 2021 spring training advice can be summed up in three words: expect the unexpected. 
Will public gatherings remain limited this summer? Be ready with party tents and folding tables and chairs for medical tent rentals and outdoor classroom setups. Commercial inflatables are great for plyometric fitness, too. Will restrictions get lifted in your area, prompting a huge influx of social gatherings and parties? Try to be ready for a quick transition back to normal (and possibly highly elevated) operations in the near future.
2021 showed us the importance of adaptability and the shocking level of resilience our industry has. The companies that survived 2020 did so by pivoting, by keeping an open mind, and by maintaining resilience in the face of adversity. And that gritty attitude—what we've been calling rental tough—should be reflected in your 2021 spring training efforts wherever applicable.
Need to replace any of your older equipment? Or are you looking to add some new gear to your inventory in the hopes of booking bigger gigs in 2021? Give TNT a call at 1-716-832-8368 and let us know how we can help!
Related Articles You Might Want to Check Out
30 New Year's Resolutions for Your Party Rental Company
Selling Your Old Rental Equipment After Seeing Your ROI
Maximize Your Warehouse Space with These Helpful Organization Tips