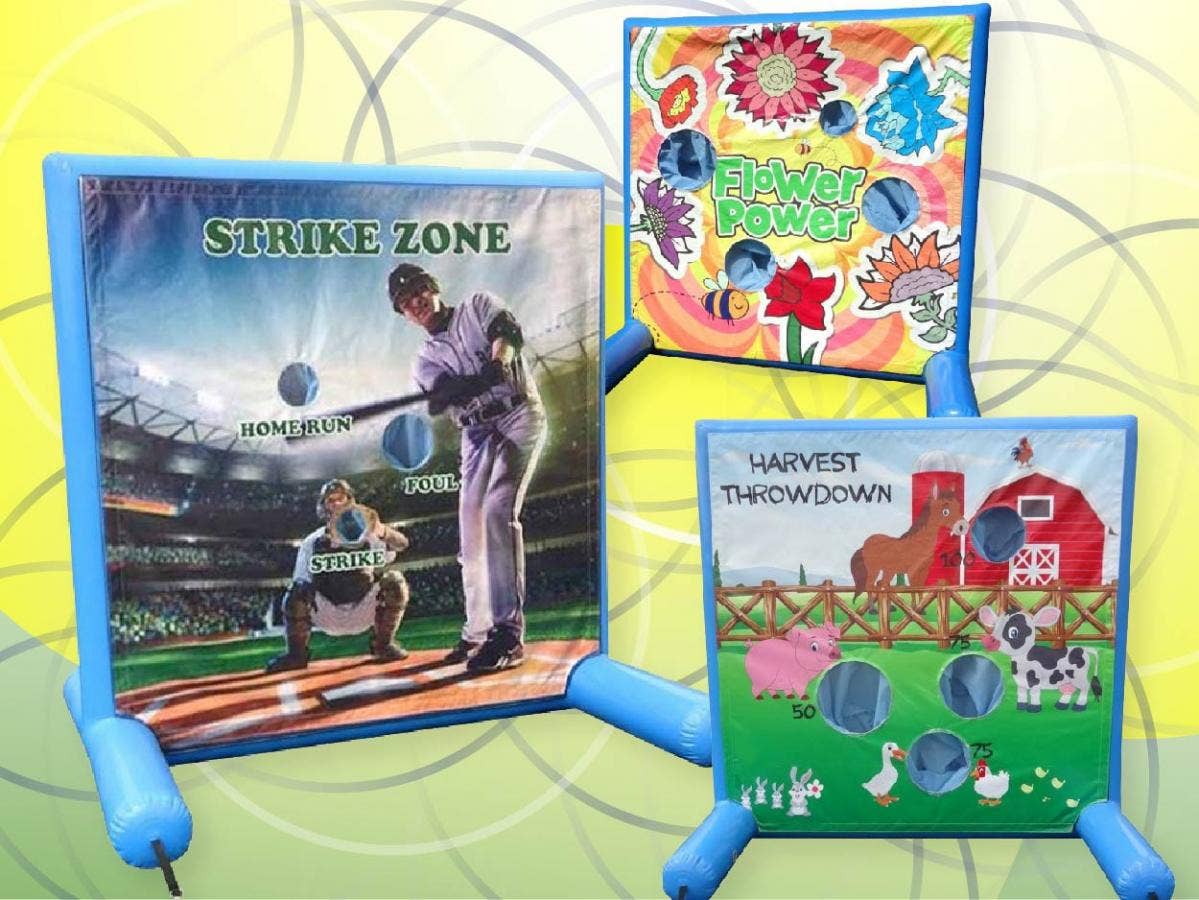 It's not uncommon to hear someone inquire about a discount for their event rental, especially if they're a long-time customer or placing a large order. While each rental professional knows their clientele and limitations regarding discounts, one solution we like to advise from our years of rental experience is to increase order value, not decrease.
You might be thinking, "they're asking for money off, why would I add more to the bill?" That's not what we mean! Instead of giving a $100 discount, consider throwing in a free item that is low-cost for you, but increases the overall value of their event and provides that special-treatment feeling. A favorite item to add on for customers are our Sealed Air Frame Games. Here's why.
These games are easy to use, and there is minimal setup involved. Each complete game weighs around 40 lbs. and the total dimensions once inflated are 6.8' L x 6.8' W x 5.6' H. One person can inflate the game with an electric pump or hand pump, with inflation time ranging from a few seconds to a few minutes, depending on the chosen method. Because of the structure, Sealed Air Frame Games do not require a running blower, so they're quiet units. This makes them ideal for school setups or in areas where noise level is a concern.
Best of all, these games are highly versatile for any season with their interchangeable panel ability and the fact that they are dual-sided. Game panels attach and detach easily with the velcro backing, so you can swap out a soccer panel for a shark one. Have two games happening at once with the same or different themes on each unit. There's so many panels to choose from, but some of our personal favorites are Flower Power, Strike Zone, Harvest Throwdown, BigFoot, Fetch Rex, and Mermaid Treasure. Easily inflate and place three to four in a row for a carnival-type setup. At the end of the day, the entire game breaks down to fit into its own bag for easy storage and transportation between events.
Again, this is an opportunity for added value, rather than taking money away from your rental company! Frame Games are a great item for this, with an easy setup and take down, compared to a cotton candy or snow cone machine that involves tedious clean up after the event. Interested in trying one out? Give us a call at 716-832-8368 or email us at [email protected].
Other blogs you might like:
Air Frame Games Make Events Less Lame